Zurich Project
©2003 Akio HIZUME
PATENT NUMBER 3493499 (March 31, 1993)
Sunday 13th July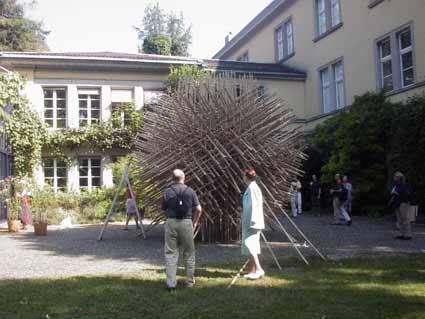 By tossing some bamboo chips into the Starcage, we enjoyed listening the sound of bamboo falling music for a little.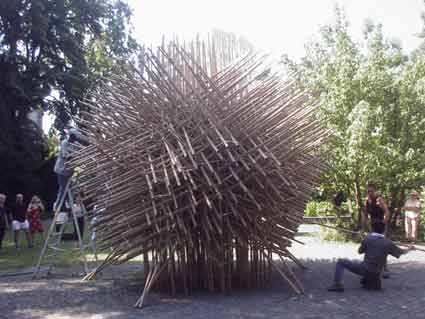 At last, I started to take the poles away, however it was missed by many audience.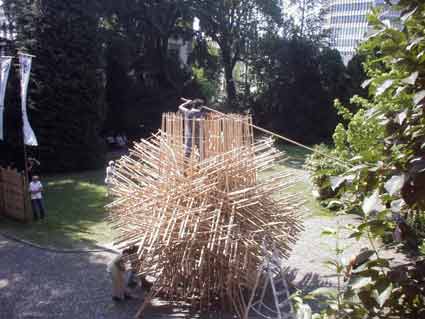 Almost 240 bamboo poles had been taken away. There was a spherical dome inside already.
This arrangement is also self-standing structure.
Of course poeople can enter inside the Starcage on the stanza if I made a entrance.
But it is still not my target.
I would take more 120 poles away.
I could not have done within the day.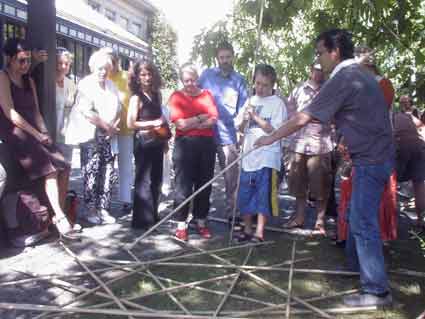 The second workshop. 16 participants made three simplest Starcages.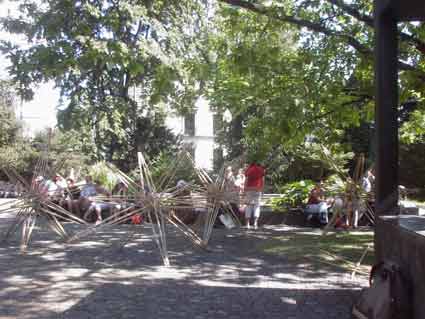 Previous Page
Next Page
Return to Top Page